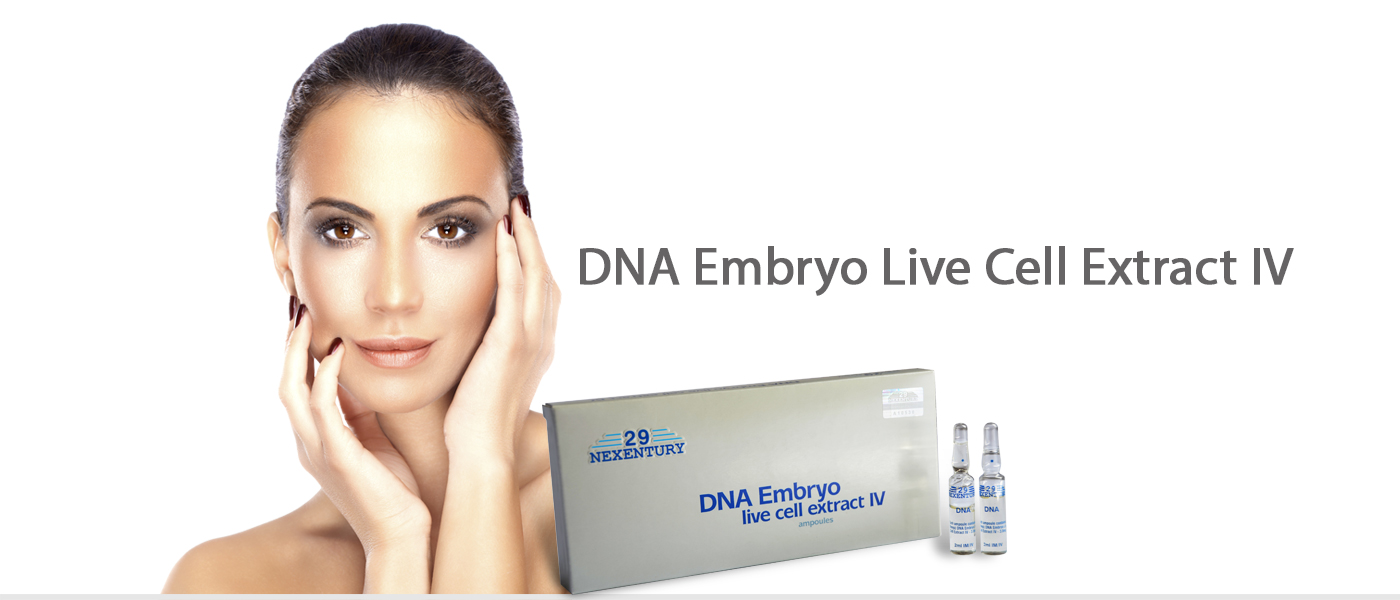 RM 0.00

In Stock
Payment Method, Shipping Terms & Refund Policy
Introduction
Animal embryos have been used to treat human diseases for centuries and the earliest record of such treatment is found in ancient Egyptian papyrus, where ingestion of animal organs is said to enhance the functionality of body organs.
The Father of Modern Medicines, Hippocrates, also believes that bioactive substances from animal organs are beneficial to the similar organs in human body, e.g. animal heart will heal human heart, animal brain for human brain and etc.
This theory is proven in 1931 by a Swiss surgeon, Dr Paul Niehans, when he successfully treated a woman by giving calf's parathyroid extract. After this breakthrough, medical scientists had discovered that bioactive substances from animal embryos, irrespective of species, can be xenotransplanted (via treatment) to achieve curative or rejuvenate effects in human.
Since 1931, millions of business tycoons, royal families and celebrities have applied either animal live cell or cell extracts in Switzerland and this has become the secret to their eternal youth and health. Some of the celebrities who had benefited from Live Cell extracts are the late Prime Minister of UK, Winston Churchill, who lived up to the age of 120, the late Marilyn Monroe, Charlie Chaplin (who gave birth to a son at the age of 80 and etc).
Product Description
DNA Embryo Live Cell Extract IV is a combination of complete bioactive substances derived from the whole sheep embryo, specially formulated with other bioactive substances to achieve synergistic rejuvenative effects, which is the best among similar products.
It is manufactured with state-of-the-art technology from Switzerland, with full compliances to the relevant rules and regulations of SFOPH (Swiss Federal Office of Public Health) to ensure a hygienic, safe and effective formulations. The embryo is dismembered and made into individual cell type, and then go through the patented extraction process to become the unique cell extracts formulated with other complementing substances.
The following describes the functions of every individual ingredient in DNA Embryo Live Cell Extract IV:
Embryo :
The total embryo contains various type of fetal cells, which when extracted, will supply our body with full range of Bioactive Substances to rejuvenate organs of our whole body. Embryonic live cell also contains DNA materials, which will repair and refresh the genetic code of our body to produce a newer, younger and healthier cells for our body.
Resveratrol :
A phyto-bioactive substances extracted from grape seed, which is an excellent anti-carcinogen, anti-inflammatory, blood sugar lowering agent with cardiovascular benefits.
Co-enzyme Q10 :
An oil-soluble vitamin-like substance which is a component of the electron transport chain and participates in aerobic cellular respiration, generating energy in the form of ATP. This shall provide the body with more energy for total body rejuvenation.
Amino Acids :
A basic building block of protein. Provide synthesis of all essential peptides which are vital to cellular revitalization.
Epidermal Growth Factor (EGF) :
A growth factor that plays an important role in the regulation of cell growth, proliferation, and differentiation. This is very helpful factor for skin rejuvenation.
Arbutin :
A glycosylated benzoquinone extracted from bearberry plant which prevents formation of melanin, hence is an excellent skin lightening agent.
Nucleic Acid :
The basic building blocks of cell´s DNA, refresh the genetic code to enable production of new cells, hence achieve total rejuvenation of the body.
Pantothenic Acid :
Also known as vitamin B5, which is critical in the metabolism and synthesis of carbohydrates, proteins, and fats, hence increase the energy level of your body.
Immune Globulin :
As a booster to body´s immune system for stronger defence against infections.
Bacopa :
Plant extract which enhance memory, concentration & learning, a powerful brain tonic which rejuvenates brain cells.
Epidermal Repair Factor (ERF) :
A unique growth factors which repair damages due to epidermal disorders, e.g. wrinkles, pigmentation, freckles and etc.
Pellicle Growth Factor :
Increase the tension of cellular supporting structures, making the newly grown cells stronger with better cellular structure, one of the fundamental criteria of cellular rejuvenation.
Super Oxide Dismutase :
A powerful antioxidants which prevent oxidization of body cells. An excellent anti-aging agents which enhance the product´s efficacies.
Indications
Medical research have revealed that DNA Embryo live Cell Extract IV is an effective anti-aging formulations, which in general, to prevent aging, rejuvenate the body systems and improve the complexion and skin texture. However, due to its powerful combinations with other nutrients and antioxidants, it is also indicated in the following situations:
• This is applicable on muscle and face.
• Prevention of skin aging
• Revitalization, restoration and harmonization of organ,s functions
• Increase resistance against stress
• Improvement of cardiac, adrenal, liver, spleen and other organ,s functions
• Rejuvenation of degenerated organs
• Reduces arterial tensions and the cholesterol level
• Increase mental functions and memory enhancement
• Improvement of sleeping quality and relieve allergy
• Increases bone mass, hence prevents osteoporosis
• Improve sexual functions and libido in men and women
• Improve total body circulation and accelerates wound healing
• Improve anemia of any origins
• Stimulate the secretion of growth hormones to make you feel and look younger
• Normalization of menstrual cycles in women
• Infertility (of any origins) in men & women
• Relieve of menopausal syndromes
• As growth booster in cases of developmental retardations
• Speed up recovery from chronic illnesses. Also, it helps in healing the chronic wounds due to various medical condition
Contraindications
Pregnancy and hypersensitive to the related ingredients of this product.
Presentation
Each box contains 10 ampoules (2ml per ampoule).
Dosage
It is recommended to use 2 ampoules per day. It should be used on alternate day. The result can be seen immediately after the first use, characterized as higher energy level. Other improvements vary depending on individual´s age and health condition. 60 ampoules are considered as one full course of usage and it is recommended to repeat the treatment every 24 months.
Higher dosage may be recommended in therapeutic courses or rejuvenation in older individuals. This must be conducted under the guidance of qualified professionals.
Made in Switzerland
Product Code: A506