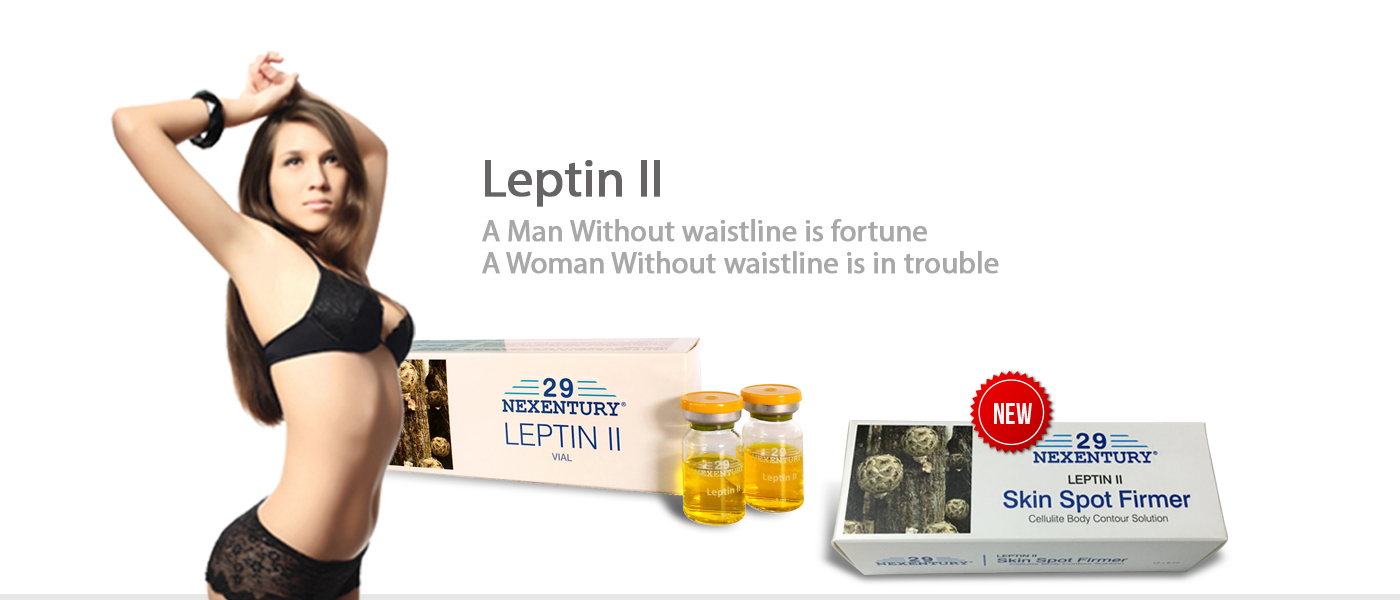 RM 0.00

In Stock
Payment Method, Shipping Terms & Refund Policy
Introduction
Leptin II is the invention of the scientists in the 21st century, combining the following two active substances, by bringing the greatest benefits to the obese, hence becoming the next generation of weight-loss.
Product Description
Leptin is a protein of 167 amino acids. From the Greek "leptos" (meaning thin) is a protein hormone with important effects in regulating body weight, metabolism and reproductive function. Manufactured in the fat cells, Leptin tells the brain whether the body has sufficient energy stores, or fat. The hormone sends satiety signals to the hypothalmus — the brain´s eating control center — and tells us when we can stop eating, explains Dr. Julio Licinio, a professor of psychiatry and medicine at the University of California Los Angeles School of Medicine.
It controls an appetite-suppressing hormone secreted by fat tissue, which stop you eating too much as well as makes you more active so you burn off more energy. Leptin II also acts directly on the cells of the liver and skeletal muscles where it stimulates the oxidation of fatty acids in the mitochondria. This reduces the storage of fat in those tissues (but not in adipose[fat] tissue).
Hoodia Gordonii Extracts:
This is extracted from South African cactus – Hoodia Gordonii, which suppresses the appetite with neurological pathways. This extract is a controlled item of US pharmacology authorities and has been used by South African aborigines to suppress appetite during days of non-stop hunting. Its appetite suppressing effects reduce calories intake while dissolving the fat in the body, making the slimming results faster and more prominent.
Indications
Obesity of any etiologies, anti-cellulite, fat-burning, increase of body metabolism.
Contraindications
Pregnancy, incomplete organs or renal impairment, hypersensitive to the related products.
Dosage
It varies depending on individual conditions (physical conditions and body shape) or expected results. The recommended dosage is 1 vial per day or on alternate day. Usage is to be conducted under the supervision of medical professionals.
Presentation
Each box contains 12 vials ( 6ml per vial).
Ingredients
Lentinus Edodes extract 1000mg
Hoodia Gordonii extract 500mg
Storage
Store in dry and cool place, avoid direct exposure to sunlight and keep out of reach of children.
Made in Switzerland

Ministry of Health Malaysia Reg. No.: NOT171200075K
Product Code: S303